Sinner Cycle:
The process of industrial washing involves four elements, namely detergent, mechanical action, temperature, and time, which work together to produce clean products. The amount of water required for this process depends on how these elements are used. By increasing the mechanical action and temperature beyond the industry standard, the Multiwasher can achieve clean results while reducing the need for detergent, time, energy, and water.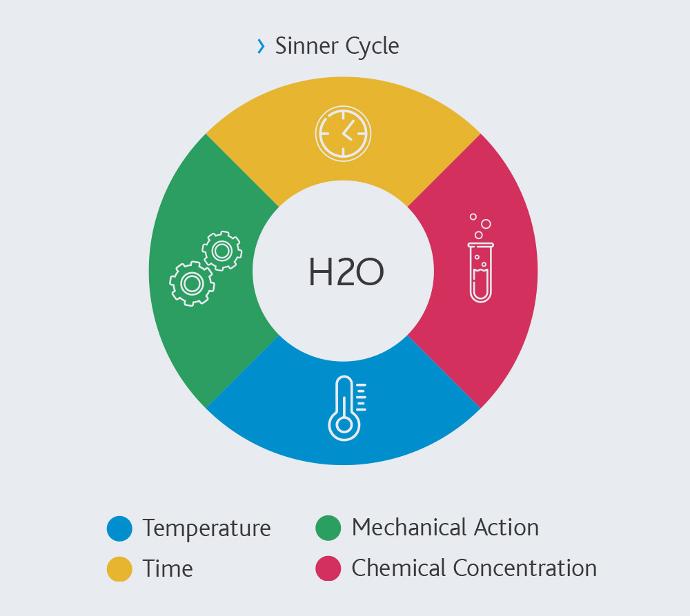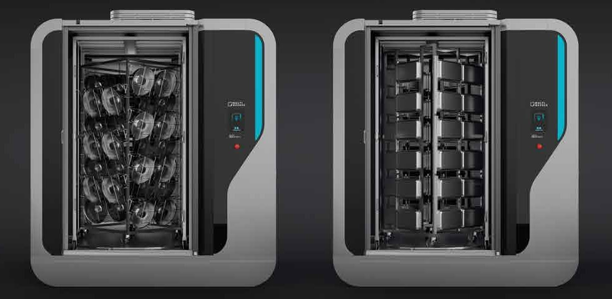 Insulated Cabin:
The Multiwasher is a secure and enclosed system that has a door that is watertight and equipped with a magnetic sensor. The sensor can detect when the door is opened or closed, ensuring that the equipment will not operate if the door is open.
The interior of the equipment contains a rotating platform that enables the thorough cleaning, rinsing, and centrifugation of both trolleys and utensils. Additionally, the equipment is designed to use high-pressure, high-temperature, and both high and low-pressure washers, which eliminates the need for prewashing and post-drying. This results in a completely even and consistent washing process
Cycle Times:
The Multiwasher surpasses the industry standard by raising the temperature and pressure levels, resulting in shorter cycle times. This not only saves time, but also reduces the consumption of water, detergent, and energy.


Twenty Programs:

The Multiwasher has the ability to operate more than 20 unique programs designed for various types of equipment and levels of dirt or grime buildup.